Soft Toys - Shop
livepages::jquery();?>
Have some fun with our new ranges of soft toys
Custom made clothing with your choice of embroidered design on teddies
PLUS
Mix and match facial features and accessories to build your own expressive monster.
All these creations were made using machine embroidery from our new
Monster Factory collection
Featuring a whole host of mouths, eyes, and accessories you can use to create, well, anything!
Combine your favorites, turn smiles upside down, get extra wacky in your embroidery.
I decided I just had to use that moustache design, and with the addition of the glasses, one thing let to another and he kinda became my little hipster monster. I'm sure he listens to all kinds of great music. You know, if he has ears.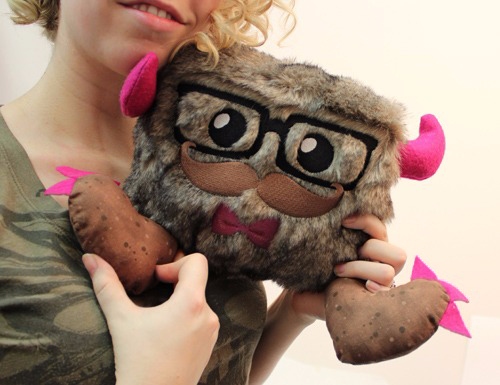 This kind of furry monster is great company for young and old
All custom made monsters are super huggable and soft and my very own monster now sits on my desk and keeps my giving bunny
If you were looking for some monster clothing we can make those too, we dont just stop at buddies!
Hoods are a great place to add some monster eyes and features
We can add some cute horns to make a terribly adorable monster , and some crazy eyes to make a zombie hoodie!
Please contact us for details and inspiration for clothing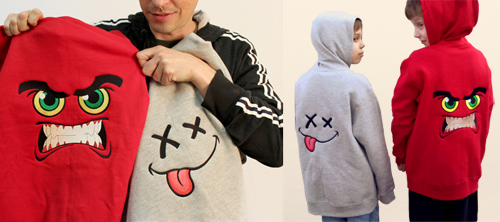 Just be careful, once the kids figure out they can create their own monsters, you might have a whole army of monsters on your hands.
Capitalize on you spooky side and make an absolutely creepy Kitty.
Spooky eyes can make a scarier effect.
It just goes to show you that designs can look totally different depending on how they're used!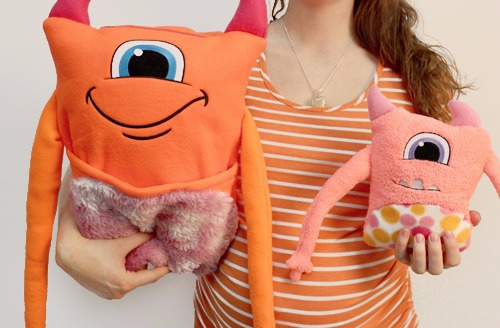 I love long arms and the fluffy fabric. These guys are totally huggable and soft!
The

Monster Factory

collection is great for folks of all ages, because you can really break out and have fun.
Let your monsters live large!
But see what else I can make you below
Products In This Category: