Adventures of the Giving Bunnies
Can you imagine the unexpected delight of going about your day, maybe even not a very good day, and discovering this little gift left just for you?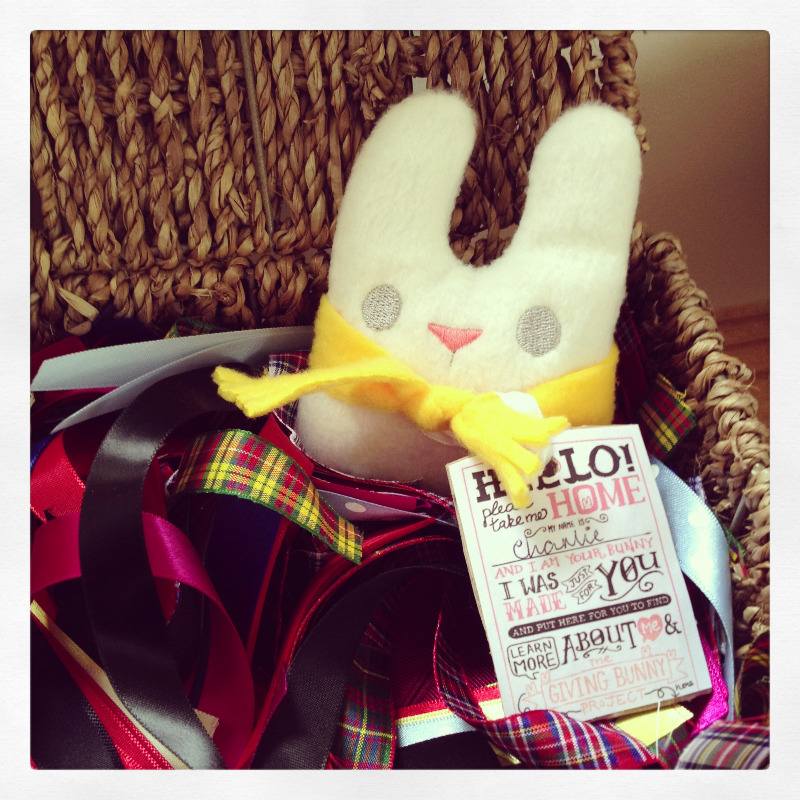 A tiny plushy bunny with a tag asking you to take him home. Maybe even a few of these people will follow the link on the bunny's tag back here, and I can send them to the right place to make one of their own to share with someone else. And thus the bunnies can spread… well, like bunnies!
It's a small thing, but a little bit of vigilante embroidery mixed with street art, and you can spread a tiny bit of bunny shaped joy to someone you've never met, and maybe make what was a grey day a little brighter. Plus, with your help, this project can spread from one to hundreds, maybe even thousands of bunnies all across the world!
I had such fun running around and leaving little bunnies around to hopefully bring joy to their unsuspecting new owners. They hid in museums, bookstores, theatres, and cafes. I gave one to a friend to hide in the school where she teaches, and I had one lovely moment when a hostess at a cafe spotted a bunny even before he was hidden, and asked about where it came from. Since it
seemed to be a legitimate way of finding any other bunny, little bunny Neil got a new home right away! It was such fun to see what joy the little bunny could bring, and she assured me Neil will be well looked after. I also already got word that the two bunnies at the science museum were found! All the rest of the bunnies are scattered around and about, waiting for their new homes.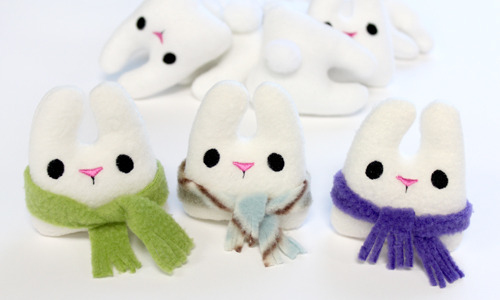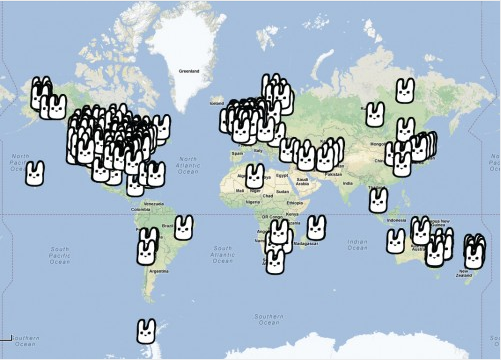 I had such fun that I'm thinking I should keep a stash of bunnies in my bag at any given time, just so I can keep leaving them places! The little ones are so easy to throw in a purse or tuck in a pocket that I can take my bunny minions anywhere to spread a little bit of random joy.
If you'd like to share your bunny's adventures, you can email your photos to [email protected] and maybe leave a note about where you found a bunny, feel free to send me a photo of him in his new home!
That way we can share in the delight of our growing bunny army. See? I told you I was into world domination. Through random acts of tiny bunnies.
It might work…
The best part?
If you would like to buy a bunny for me to leave somewhere, I will forward your £5 payment straight to the Vizsla Rescue Cyprus
Meet our very Own Lily, who is coming to live with us this month
Click on her to go straight to the Vizsla Rescue Cyprus FB page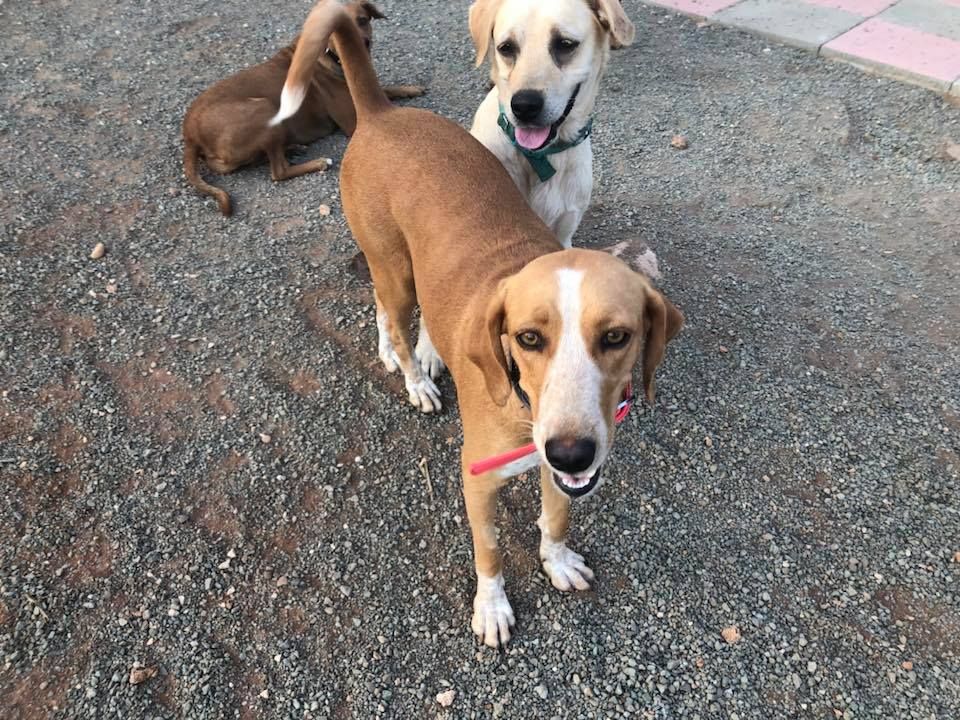 Helga Root and her team of fabulous rescuers have been rehoming Vizslas for years, but rescuing and flying to the uk all costs money
So every penny of your giving bunny purchase will go to the charity, and to see the fabulous work they do, pop to their facebook page above for more information
Just £5 will buy your Bunny and you know it will be going to a good cause
And for this charity I will be making special limited edition Ginger bunnies
Click the picture below to purchase your very own giving bunny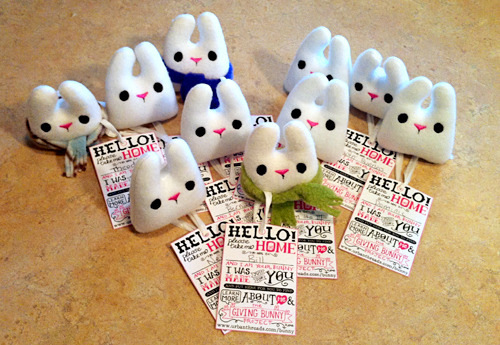 BUNNY WORLD DOMINATION!!!